Written by: Jonelle Lauer, AAE for Ellensburg Downtown Association 
Katie H Willcox built her brand and her company Healthy is the New Skinny from the ground up all with the help of Instagram. Katie started Health is the New Skinny as a way to share her ideas of health and beauty as well as to inspire people of all size to feel beautiful. Katie started her path as a plus size model and grew her personal brand through modeling gigs and social media. With the help of her husband Katie started the company and brand, Healthy is the New Skinny which has a large presence on social media, specifically Instagram. Katie has countless followers on her account and many of her fans post photos of themselves in Health is the New Skinny merchandise which Katie and her team share with their followers. With the expansion of their brand Katie and her team travel all around the world speaking to schools and communities about health and empowerment. Most recently, Katie came to visit CWU and spoke to students about media manipulation and how advertising doesn't always promote what is healthy.
Promoting Brands through Instagram
Instagram is currently the 2nd most popular social media platform (SnapChat recently took the number 1 slot), and has over 300 million monthly users. For this exact reason Instagram has become way more than just a personal photo blogging platform. Many different brands have begun using Instagram as a way to target specific demographics. Many Instagram users are online shoppers and companies know how to take advantage of that. Posting the right images with the right hashtags and captions can promote a brand faster and more effective than other methods.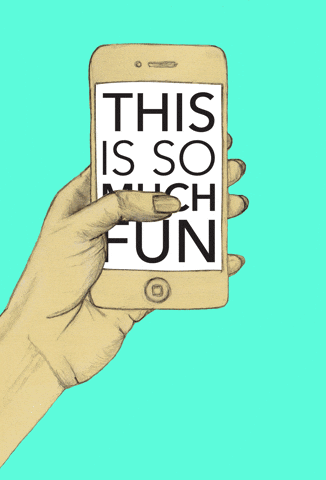 Tips for Brand Promotion on Instagram
Set up a strictly business, non-personal, account
Link to brand website in bio
Consistent names and photos
Write a bio that hooks followers
Create popular posts users want to see
Use professional photos
Use Instagram's editing tools
Create photos that capture your brand's culture
Offer exclusive promotions to followers
Have followers submit their own photos that show them using your products or services
Promote with user contests
Respond to followers
Healthy is the New Skinny is one of thousands of brands that have gained popularity on social media platforms. Katie and her team have developed their brand into a nationally known and loved inspirational company. Like hers, many other companies are doing wonders on social media to promote their brands. Companies such as Nike, Victoria's Secret, H&M and Chanel are all in the top 100 brands on Instagram along with celebrities like Taylor Swift, Selena Gomez and Justin Timberlake.
Don't underestimate the power of a good Instagram.