Written by Jessi Hammond, AAE of CWU College of Arts and Humanities
Social media marketing is a tool that marketing uses to expand businesses brand exposure.  The goal for social media marketing is to produce content that people will share within social media to increase customer reach. Social media comes in many different forms. The most popular platforms for social media are blogs, social networks, media sharing sites, social bookmarking, and review sites. More consumers are connected than ever before.
In the 21st century, social media has become a very popular way that people communicate. Cooperation's and businesses are now using social media as a way to reach people in a cost effective way. With the right social media strategy, a business can develop a higher customer base. During my internship, my job was precisely this, social media marketing. I posted interesting "tid-bits" on the company's social media and wrote blogs that I cross promoted to the company's website.
With the introduction of social media, marketing will be forever changed. With social media, business professionals communicate with and market to consumers. Traditional methods of marketing are old news in 2015. Yes, businesses still use print, TV, and radio, but the most popular and cost effective way to market is by using social media marketing. I noticed during my internship that traditional ads are expensive! The company would paythousands a month for print ads yet we were paying $0 for social media marketing and it definitely reached more people.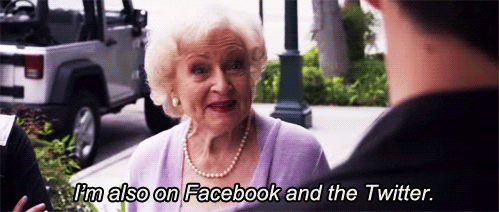 If used correctly, social networks can get information to the masses in a far more effective way than traditional advertising methods, and has provided a way for marketers to reach potentially larger audiences, build and grow brand awareness.
How social media marketing helps:
In today's world it's rare to find a business that is not using social media to promote their brand. I've seen how much of an impact social media marketing has on small and large businesses and it is crucial! Social media marketing has had a huge impact on the marketing world and will continue to do so for years to come. With the innovation of the different kinds of social media platforms, businesses can directly reach out to their clientele and connect with them on a personal level for free.